I'm back! And while I miss London dearly, it feels incredible to be back in Chicago and at UIC. I have returned from my time spent abroad with new friends, great memories, and most importantly: music.
The UK is most notable for its influence in modern radio pop (One Direction, Adele, Calvin Harris) and vintage rock 'n roll (The Smiths, Oasis, and The Beatles – of course). But the young people I met and befriended chose to show me the genres of music that they thought best represent the UK today: grime and rap.
British hip hop has roots in house and garage music, with heavy use of synth and looped sampler guitars, and was formerly known as "trip hop" in the 80s. Acts like Lady Leshurr, Giggs, and Skepta are trailblazing the way ft the top of European charts, with features from American stars like B.o.B.
My favorite UK rap artist that I brought stateside is 20 year old Essez-native Jordan Cardy, aka RATBOY. With a combination of fast-paced indie guitar riffs overlaid with rapped lyrics, RATBOY's songs are reminiscent of Jamie T, an alternative hip hop artist from London that made it big in the mid-2000s and the genre-bending music of Americans twenty one pilots. 
RATBOY is as much a visual art project as it is a musical act, as Cardy draws,
draws,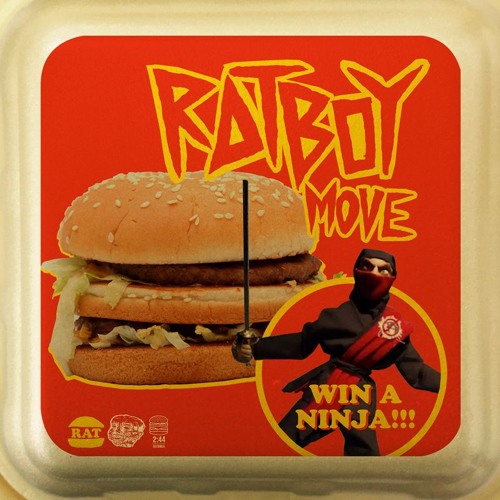 paints, and directs various zines and videos that accompany the music; all of the single artworks for his songs are also art pieces that are have been created by Cardy himself. Between tour videos/photos and other posts relevant to the life of a newly twenty musician, his Instagram account (@ratboyratboy) is scattered with photos of his work, from homemade masks that were used in music videos to painted pieces of cardboard that are left around the streets of London for fans to find and keep.
RATBOY's lyrics are almost a paradox, as they are the musings of an average, lower-middle class young adult, but they are complex and substantial."FAKE ID" speaks on experiences that happen often, but are rarely ever sung about, like the inability to pay rent because you got mugged on your way home from a night out with friends. And while that doesn't sound like an explicitly intriguing song topic, give the song a listen below: 
In the modern music age, top-40 music tends to sound manufactured and disingenuous, and is – most definitely – overwhelmingly American. So it's almost refreshing to turn your ears to music that is different, but still entertaining in its own right.